From the Windowsill to a Kombucha Revolution: The Refreshing Startup Journey of Erfrischerling Kombucha
Kombucha might not be as popular in Germany as it is in America, but Monique Heberling, the founder of "Erfrischerling Kombucha," is on a mission to change that. In an interview with Luisa Wagner from Bosch Innovation Consulting, she shares her journey from producing Kombucha on her windowsill to establishing a Kombucha-startup and the lessons other startups can learn from her experience.
From Idea to Reality Monique became aware of Kombucha through her circle of friends. Her passion and study background in nutritional science and food technology led her to start brewing Kombucha as a hobby. What began as a small project quickly grew in scale. Within a year, she decided to turn her hobby into a full-time profession. "I started with a one-liter jar on my windowsill, and before I knew it, I was producing in eight-liter jars" Monique recalls.
Courage to Start The decision to quit her fixed job and dive headfirst into Kombucha wasn't an easy one. However, Monique emphasizes the importance of weighing risks and being courageous. "What's the worst that could happen?" she pondered. In the worst-case scenario, she could return to an employment relationship. But she saw the startup venture as an opportunity to gain additional experience and grow personally.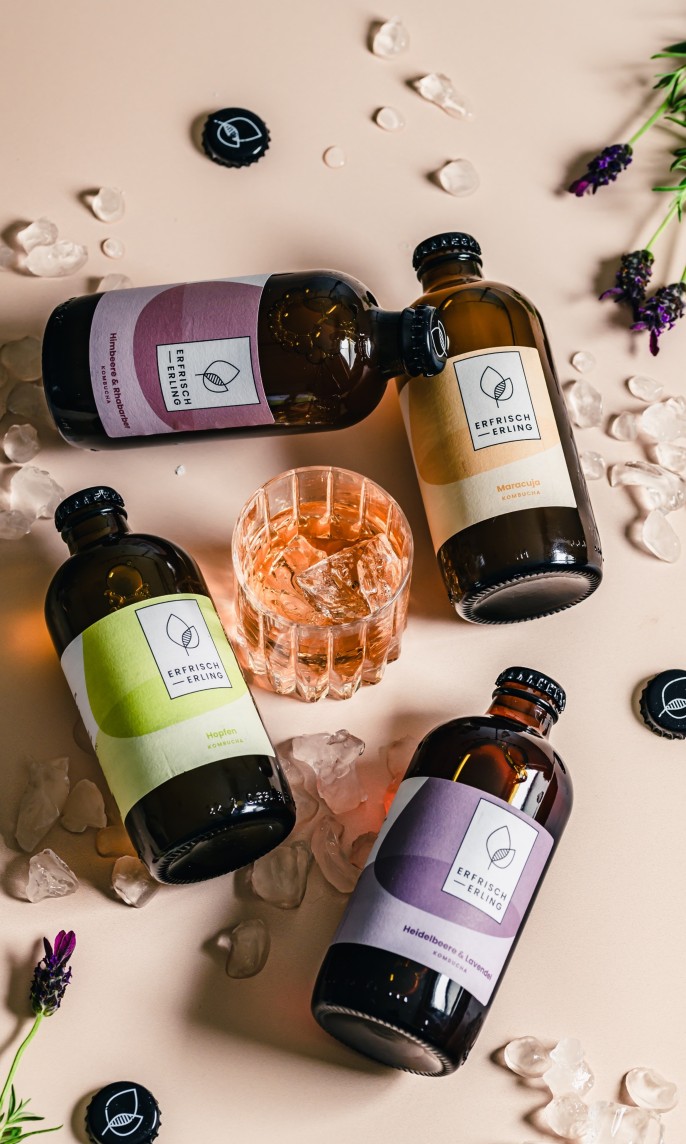 Challenges and Triumphs
Monique shares the ups and downs of her entrepreneurial journey. From the difficulty of finding suitable premises, dealing with supply shortages, to logistical challenges. But she also highlights the exhilarating moments, like upscaling her production and the joy of seeing her product flourish.
"The most exciting moment was last year when I upscaled the production. It felt so unreal, moving from a small one-liter jar to now producing in 1000-liter tanks" she says.
A unique aspect of her startup journey is product validation. Unlike digital startups that can easily create mockups or prototypes, food startups often need near-perfect products before they can test them with customers. Monique stresses the importance of striking a balance between scalability and investment, especially when the product hasn't been fully validated yet.
Another intriguing point is the formation of a new market category. Kombucha isn't yet recognized as an established beverage category in Germany. This opens up opportunities but also challenges. However, Monique sees it as an exciting chance to shape the market and carve her own niche.
Monique advises other entrepreneurs to be brave and follow their passion. It's crucial to do what you love and be prepared to put in the hard work. She also emphasizes the significance of having support from one's environment.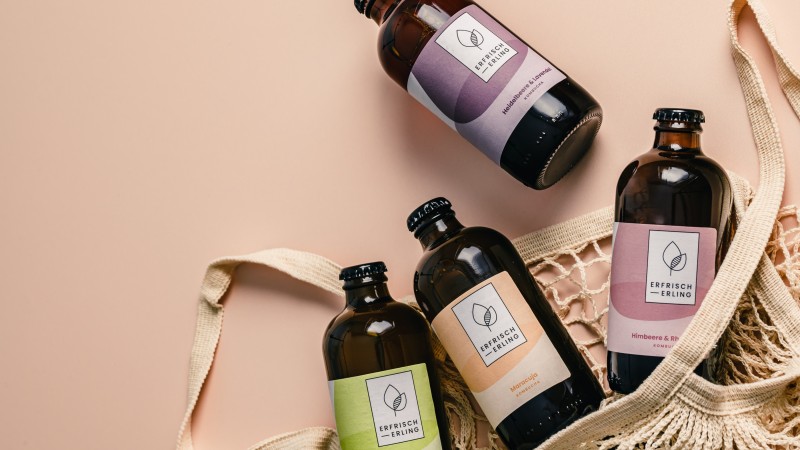 At Bosch Innovation Consulting, we firmly believe that a balance of an entrepreneurial personality coupled with the right tools and methods can be a game-changer in growing a business. Monique's story stands as an inspiring example of how individuals can turn simple ideas into ventures, carving out new niches in established markets.
Just like Monique took the brave step into the unknown, we are here to foster, guide, and enable intrapreneurs and corporates, equipping them with the competencies needed to navigate the exciting yet challenging terrains of the business world.
You want to level-up your own competencies? Get in touch with us and discover our various workshops and trainings.